Phone:
Email:
Degrees and Certifications:
Lisa Rheaume - Defer Principal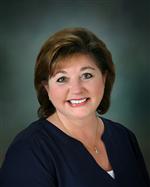 Phone:
Email:
Degrees and Certifications:
Gloria Hinz - Ferry Principal

Gloria Hinz began her teaching career at Our Lady Star of the Sea teaching third grade and kindergarten. Then taught middle school English Language Arts and Science at Kelly Middle School with the East Detroit Public Schools. In 1997 she began her administrative career as an Elementary Principal with Armada Area Schools and then moved closer to home and spent five years as an Elementary Principal with Roseville Community Schools. In 2005 she was elated to become the principal of Ferry Elementary in her home town of Grosse Pointe. Gloria is married and has two sons that have benefitted immensely from the educational excellence of the Grosse Pointe Public Schools and the amazing community in which they grew up. Gloria Hinz graduated "With Distinction" from U of M with a BA in Public Administration with a concentration in Personnel and Labor Relations. She went on to receive her elementary teaching certificate and a Master of Arts in Teaching from Wayne State University, and an Education Specialist Degree in Administration and Supervision. As a middle school teacher Mrs. Hinz was awarded the Michigan Association of School Boards Education Excellence Award. While serving as a principal in Roseville she was elected to the North Central Association State Committee and served as an NCA Ambassador. She also served on the Michigan Department of Education Office of Assessment and Accountability Ethics Sub-Committee. Gloria holds the belief that everyone has talents to share and has the capacity to learn and grow to reach their full potential. She is committed to working with the students, staff, and parents to make this a reality for each individual.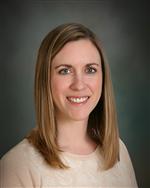 Phone:
Email:
Degrees and Certifications:
Sara Delgado - Kerby Principal

Sara Delgado is originally from Pennsylvania and moved to Michigan in 2007. She received her undergraduate degrees in Elementary Education and Spanish. Sara began her career at Grosse Pointe Public Schools in 2007. Before beginning in Grosse Pointe, she taught in Philadelphia, Pennsylvania for 5 years. She has an Education Specialist degree from Oakland University and is currently pursuing her doctorate degree in Educational Leadership. Sara resides in Grosse Pointe Woods and is a strong supporter of the school system and the community. Sara believes that the number one responsibility of a school leader is work collaboratively to create an environment in which all stakeholders feel safe and secure. She is dedicated to ensuring that Kerby Elementary is a great place for students to learn and grow every day!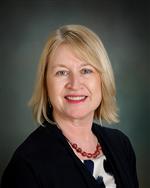 Phone:
Email:
Degrees and Certifications:
Sonja Franchett - Maire Principal

Sonja Franchett began teaching in the Grosse Pointe Schools in 1986 as a first grade teacher, when she moved here from Minnesota. Since that time she has taught in five different elementary schools, at all grade levels 1-5, including the Magnet Program. She is currently the principal at Maire Elementary School. She has a B.S. from the University of Minnesota, an MA from the University of St. Thomas, and an Education Specialist degree from Oakland University. Sonja is married, with two children who went through the Grosse Pointe Public Schools. She is committed to working with teachers and parents to provide an excellent education for the students at Maire School.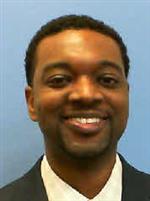 Phone:
Email:
Degrees and Certifications:
Roy Bishop- Mason Principal

Roy is elated to be joining the Grosse Pointe Public School System after being in the Birmingham Public School District for nine years. While in Birmingham, Roy served as an elementary classroom teacher, District-wide 21st Century Curriculum Facilitator and an assistant principal at both the elementary and middle school level. He received his Bachelor Degree in elementary education from Eastern Michigan University, Masters Degree in curriculum and instruction from Marygrove College and an Educational Specialist Degree in educational leadership from Oakland University. Roy is married to his wonderful wife Latoya and they have three beautiful children together. Roy's relentless optimism and dedication to having high expectations for all learners, provides a nurturing and family orientated learning environment for all stakeholders. You will often hear him say, "What a great opportunity!" Roy firmly believes that your attitude is something that you can control and he chooses to have a growth mindset and look at the positive in every situation. He also believes that our job as educators is to help every student that enters Mason reach for the stars and embrace the mindset that everyday is an opportunity for them to make a difference in the world they live in!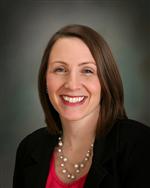 Phone:
Email:
Degrees and Certifications:
Shelleyann Keelean - Monteith Principal

Shelleyann Keelean is an Alumni of Grosse Pointe Schools. She then went on to receive her undergraduate degrees from University of Miami, Florida in Elementary Education and Studio Art with an endorsement in ESL. Before beginning her career in Grosse Pointe she taught in Chicago and Elmhurst Illinois for 9 years. During her 9 years in Chicago she received her Masters as a Reading Specialist focusing in Learning Disabilities from DePaul University, National Board Certification in Language Arts and Literacy as well as a Masters in Administration and Supervision from Concordia University. Her Grosse Pointe career started at Parcells Middle School where she taught 8th grade English until she was appointed principal at Monteith Elementary in 2015. Shelleyann and her family reside in Grosse Pointe Park and she is so thrilled to be back in the community and schools that fostered her love for learning. She believes that relationships are the foundation of a strong education, when you build trust in a school community all members of the community feel valued and appreciated. Setting high expectations for all stakeholders is important in creating a positive school climate and culture. She believes you get back what you give, so… always give kindness because kindness matters!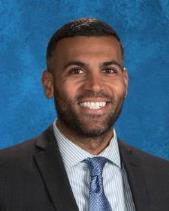 Phone:
Email:
Degrees and Certifications:
Houssain Ali - Poupard Principal

Hussain Ali is delighted to become a member of the GP Team after serving as a Student Support Specialist and Assistant Principal for the Oak Park Elementary School District in Illinois. Prior to Hussain's experience in Oak Park, he served as an elementary classroom teacher for the Birmingham Public School District. He received his Bachelor's Degree in Elementary Education with an endorsement in Early Childhood from Western Michigan University and a Masters Degree in Education Administration from Michigan State University. Hussain is an enthusiastic and passionate educator that believes in developing the whole child. Hussain is determined to build long-lasting relationships with all stakeholders in order to provide equitable outcomes for all learners. Hussain is continuously striving towards building a school environment at Poupard Elementary where students feel safe, grow as leaders, are empowered and have a strong sense of belonging.
Phone:
Email:
Degrees and Certifications:
Mary MacDonald-Barrett - Richard Principal

After several years of teaching experience in other schools, Mary MacDonald-Barrett started with the Grosse Pointe Public Schools as a teacher in 1986. With an undergraduate degree in Math and a Masters degree in Reading from Oakland University, she taught at Defer Elementary and at Pierce Middle School and then worked for five years as a K-12 Math and Language Arts Curriculum Specialist at the Board Office. She earned an Education Specialist degree from Oakland University and has been a Principal at Richard Elementary School since 2004. Her three children attended Richard Elementary and she lives in its neighborhood. Mary is very familiar with the Richard School community, appreciates the high level of parent involvement, and understands how the community values excellence in education. She and the staff strive to have high academic expectations for students and to emphasize character development throughout the year.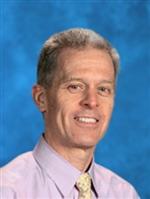 Phone:
Email:
Degrees and Certifications:
Walt Fitzpatrick - Trombly Principal

Walt is originally from New Jersey moving to Michigan in 1994. He obtained his undergraduate degree in elementary education from New Jersey City University and his graduate degree in administration and supervision from Montclair State University. His Grosse Pointe career began in 1994 after teaching in New Jersey for 9 years. He taught sixth and seventh grade math classes at Pierce Middle School until 1998 when he became the school's assistant principal. Mr. Fitz served in that capacity until being named the principal at Trombly Elementary School in 2003. He has coached basketball at Pierce Middle School and Grosse Pointe South High School. He, his wife Ann, and their three children (students in the Grosse Pointe Public Schools) reside in Grosse Pointe Farms.