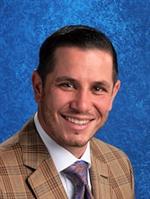 Phone: 313.432.3504
Email:
Degrees and Certifications:
Moussa Hamka - Principal

Moussa Hamka has a Master's in Educational Leadership and a Bachelor's in Teaching, both from Wayne State University. He spent several years as a math teacher in the West Bloomfield Schools and is an adjunct faculty member in the mathematics department at Henry Ford Community College. After teaching in West Bloomfield, he obtained his first administrator position as an Assistant Principal in the Plymouth Canton Community Schools. He then spent 3 years as an Assistant Principal at North Farmington High School before being named the principal of South in the fall of 2014.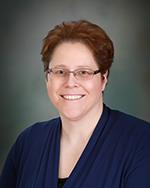 Phone: 313.432.3511
Email:
Degrees and Certifications:
Cindy Parravano - Assistant Principal

Cindy Parravano holds a Bachelor's in teaching from Eastern Michigan University, A Master's in Sport Administration from the University of Northern Colorado, and a Master's in Education/Administration and Supervision from the University of Phoenix. Prior to coming to Grosse Pointe, she served 5 years as an assistant principal at Combs High School in San Tan Valley, AZ, and 8 years at Globe High School in Globe, AZ as an athletic director, assistant principal and principal.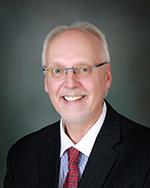 Phone: 313.432.3513
Email:
Degrees and Certifications:
Joseph Spryszak - Assistant Principal

Joseph Spryszak holds a Bachelor's in Print Journalism and English, a Master's in Secondary English Education and an Educational Specialist's degree in Education Administration all from Wayne State University. Prior to coming to Grosse Pointe South High School in the fall of 2017, Mr. Spryszak was a teacher at Osborn High School and Western International High School, an assistant principal at Western International High School and a central office administrator in the department of business operations in Detroit. He was also the Principal of Southfield-Lathrup High School and an assistant principal at Birmingham Seaholm High School.
Phone: 313.432.3540
Email:
Degrees and Certifications:
Brandon Wheeler - Assistant Principal & Athletic Director

Brandon Wheeler earned a Bachelor of Arts degree, teaching certifications and a Master of Arts degree in K-12 Educational Administration, all from Michigan State University. Before joining GP South, Wheeler taught and coached at Leland Public School, where he organized, designed and aligned the social studies curriculum and taught a range of middle and high school social studies and English classes. Prior to that he taught economics, world history and English at the secondary level at Mason Public Schools. Wheeler also has extensive coaching experience as a boys' varsity golf coach, boys' middle school and varsity assistant basketball coach, boys' varsity/JV soccer coach, and boys' varsity soccer assistant/goalkeeper coach. While at Leland, he served as acting district administrator in the absence of a superintendent/principal, assisting in a variety of roles including teacher leader, student discipline, game management, data analysis, school improvement, emergency protocol execution, curriculum design and IEP liaison.